Release updated on 03-12-23 at 1:41 p.m.
Murder Arrest
St. Petersburg Police detectives charged Tyrone Anthony Walker, DOB 12-30-81, with the murder of 45-year-old Devontae Lawson. He is charged with 2nd-degree murder. His booking photo is attached.
On March 9, 2023, Walker met with Lawson. They had an argument and Walker shot the victim and dumped his body in an ally in the 4500 block of 21st Avenue South.
Through their investigation, detectives were able to locate Walker in Tampa. On Saturday, March 11th, with the assistance of the Tampa Police Department, Walker was arrested and taken into custody.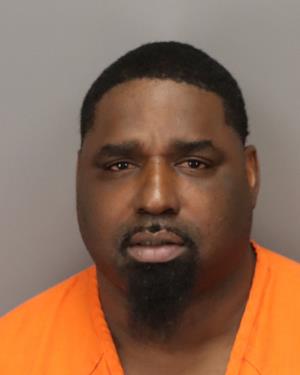 Tyrone Anthony Walker
---
Release updated on 03-10-23 at 9:28 a.m.
Devontae Lawson (DOB 05/19/1977) has been identified as the man found dead in an alley behind the 4500 block of 22nd Avenue South Thursday, March 9.
Detectives are continuing the investigation, and information will be released as it becomes available.
---
Release posted on 03-09-23 at 4:31 p.m.
St. Petersburg police are investigating the shooting death of a man found deceased in an alleyway behind the 4500 block of 22nd Avenue south.
Police were called to respond at 3:30 p.m. The victim is a man in his 40's.
This is still in the early stages of the investigation. No additional details will be released at this time.
St. Petersburg Police Media Relations - (727) 893-7550
YOLANDA FERNANDEZ - Public Information Officer